Congrats to Sierra College's 2023 Phi Theta Kappa (PTK) All-California Award Winners
April 27, 2023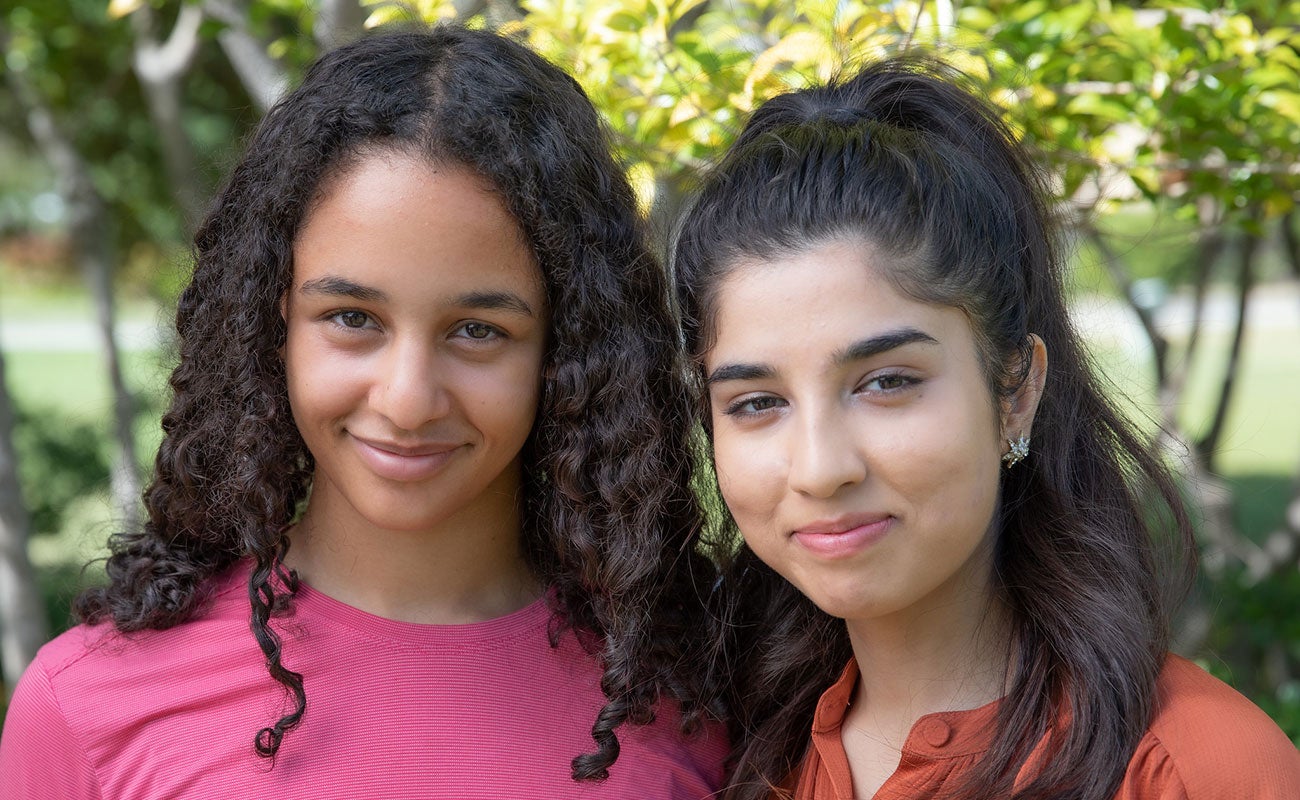 Two Sierra College Students Recognized for Academic Achievement
Sierra College congratulates Maya Moseley and Hadya Sadat for being named 2023 Phi Theta Kappa (PTK) All-California Award Winners. This year's list of award recipients includes 112 students from across the California Community Colleges for the All-California Academic First, Second and Third Teams. View the 2023 team selections and rankings.
PTK recognizes the academic achievement of college students and provides opportunities for its members to grow as scholars and leaders. Established in 1918, PTK has grown to more than 3.5 million members in the United States and worldwide. Building on the success of the national All-USA Team Program, PTK launched the All-State Academic Team Program to provide recognition at the state level for top community college students.
Grades, leadership and community service determine selection to the All-California First, Second and Third Teams. The students selected represent some of the best of the 1.8 million students enrolled in California's 116 community colleges.
Moseley is a second year studying Psychology, Women's Studies, Social and Behavioral Science and the Natural Sciences at Sierra College. She is undecided on where she will study but plans to transfer in the Fall to study Psychology. Moseley serves as a member and is the period poverty committee co-lead for the Phi Theta Kappa Chapter at Sierra College.
Sadat is a sophomore, studying Biology premed at Sierra College. They plan to transfer to UC Davis to continue studying further biology for medical school. Sadat serves as a member for the Phi Theta Kappa Chapter at Sierra College.
About Sierra College

Sierra College District is rising to the needs of our community. Sierra College serves 3,200 square miles of Northern California with campuses in Roseville, Rocklin, Grass Valley and Truckee. With approximately 125 degree and certificate programs, Sierra College is ranked first in Northern California (Sacramento north) for transfers to four-year universities, offers career/technical training and classes for upgrading job skills. Sierra graduates can be found in businesses and industries throughout the region. More information at www.sierracollege.edu.