Sierra College Student Iulia Tarasova Appointed to California Community Colleges Board of Governors
August 12, 2020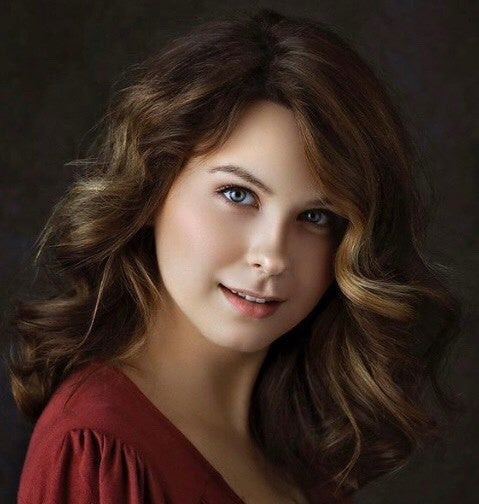 Sierra College today recognized the appointment of student and former Sierra Joint Community College District student trustee Iulia Tarasova to the California Community Colleges Board of Governors.
"Representing Sierra College and the community college students of California is an honor, and I am grateful to Governor Newsom, Chancellor Oakley, and the leadership of Sierra College for this opportunity," said Iulia Tarasova.
The California Community Colleges is guided by a process of participatory governance, and the Board of Governors of the California Community Colleges sets policy and provides guidance for the 73 districts and 116 colleges that constitute the system. Board members are appointed by the Governor and formally interact with state and federal officials and other state organizations.
"Iulia is a wonderful leader and spokesperson for students. As student trustee, she was thorough and thoughtful in her decision making," said Sierra College Superintendent/President Willy Duncan. "The Board of Governors will benefit from her experience and her dedication to students. We are very proud, but not surprised, of her advancement to a statewide position."
Tarasova, 22, of Roseville, served as Student Trustee Caucus Secretary for Student Senate for California Community Colleges from 2019 to 2020. Tarasova was a Student Trustee of the Sierra Community College District Board of Trustees and President of the Student Senate at Sierra College from 2019 to 2020 and has represented students in several positions and governance committees since 2018. She was a human resources intern at the City of Roseville from 2018 to 2020. Tarasova was a finance department intern at Quest Media & Supplies Inc. from 2016 to 2019. She was a Student Tutor at Roseville Joint Union High from 2016 to 2017. Tarasova was a Summer Youth Intern at Kaiser Permanente in 2016.
About Sierra College
Sierra College District is rising to the needs of our community. Sierra College serves 3200 square miles of Northern California with campuses in Roseville, Rocklin, Grass Valley, and Truckee. With approximately 125 degree and certificate programs, Sierra College is ranked first in Northern California (Sacramento north) for transfers to four-year universities, offers career/technical training, and classes for upgrading job skills.  Sierra graduates can be found in businesses and industries throughout the region. More information at www.sierracollege.edu.