Leland Mansuetti: Professor Emeritus Recalls 48 Years at Sierra College
July 1, 2016
I started college when I was 25 years old at the 'old' Sierra College campus in Auburn, California.
I graduated three years late from the 'new' campus in Rocklin in 1963, when it was lovingly called 'Sahara College' because of the lack of landscaping and paved parking. The parking lots became quagmires in the winter. The administration offices were located in the Winstead Building, which was then the library, and the book store was housed in the Campus Center.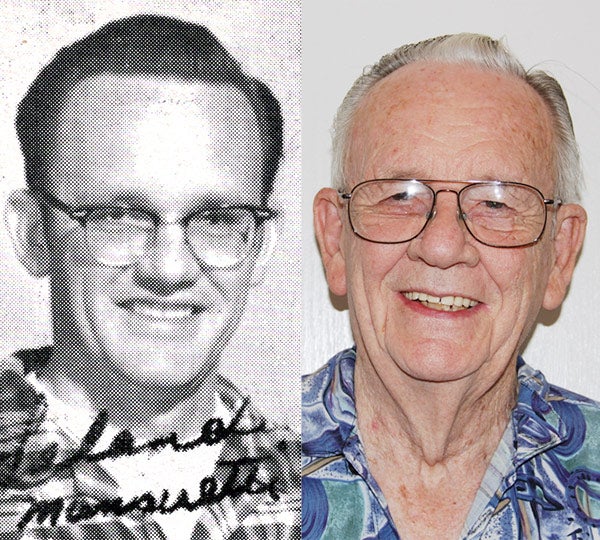 I remember, as a student, being called out of Dr. Berutti's class to help move his cattle off the campus and back across Sierra College Blvd to a field he rented for pasturing his animals. His cattle would often, somehow, manage to escape several times a month to graze on the new lawns of the campus.
When the Weaver Building was being constructed, I remember some students roping themselves to the oak trees to prevent the building site from being developed. It was a short-lived protest.
I started teaching full time at Sierra College in 1971, and my last experience was teaching part-time as an emeritus faculty at the Nevada County Campus. For over 48 years, Sierra was a large part of my life, and continues to be so today.
Among my 'star' students who returned to Sierra in other capacities were:
Christina Culley
Bonnie Amaro
Ginny Loder
Todd Jensen