Sierra College Marketing, Communications and Public Information Office Earns Five Awards
April 24, 2023
Awarded Gold, Silver and Bronze
The Sierra College Marketing, Communications, and Public Information Office recently earned five national and regional awards for educational marketing and communication. Nationally, Sierra College was awarded Bronze Paragon awards from the National Council for Marketing and Public Relations (NCMPR) and Gold, Silver and Bronze awards from the California Community College Public Relations Organization (CCPRO).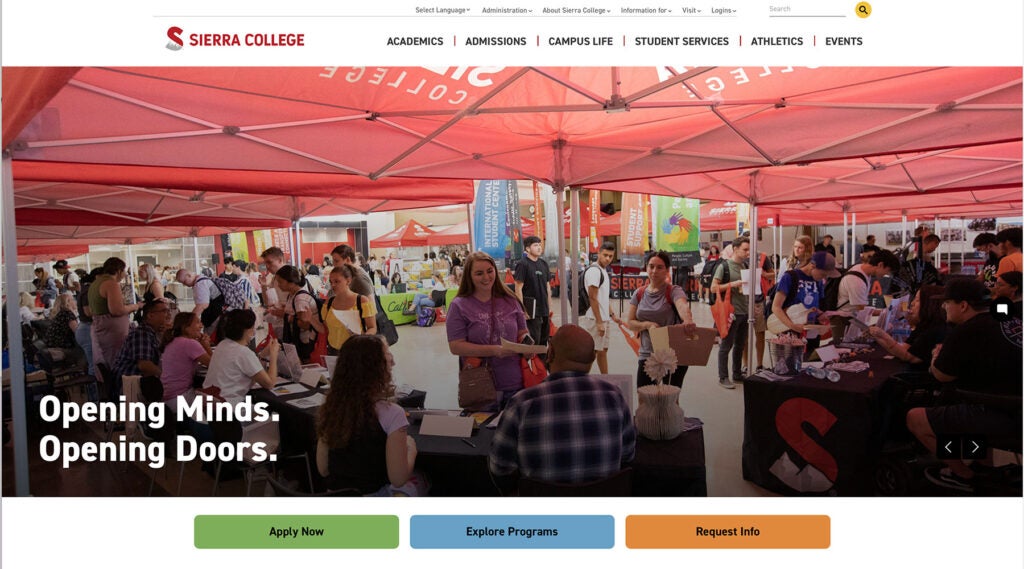 Website Category
The Sierra College website redesign won a national bronze Paragon award from NCMPR and a Silver award from CCPRO.
One of the judges noted, "Images throughout the website show a diverse student population including older students and veterans. These are the best photos I've seen during this judging. Photos show a vibrant, engaged community. Very welcoming. I like the use of color on the buttons. It helps direct the eye to calls to action."
Another judge said, "Content is excellent – exactly what you need and not overwhelming." View entire homepage.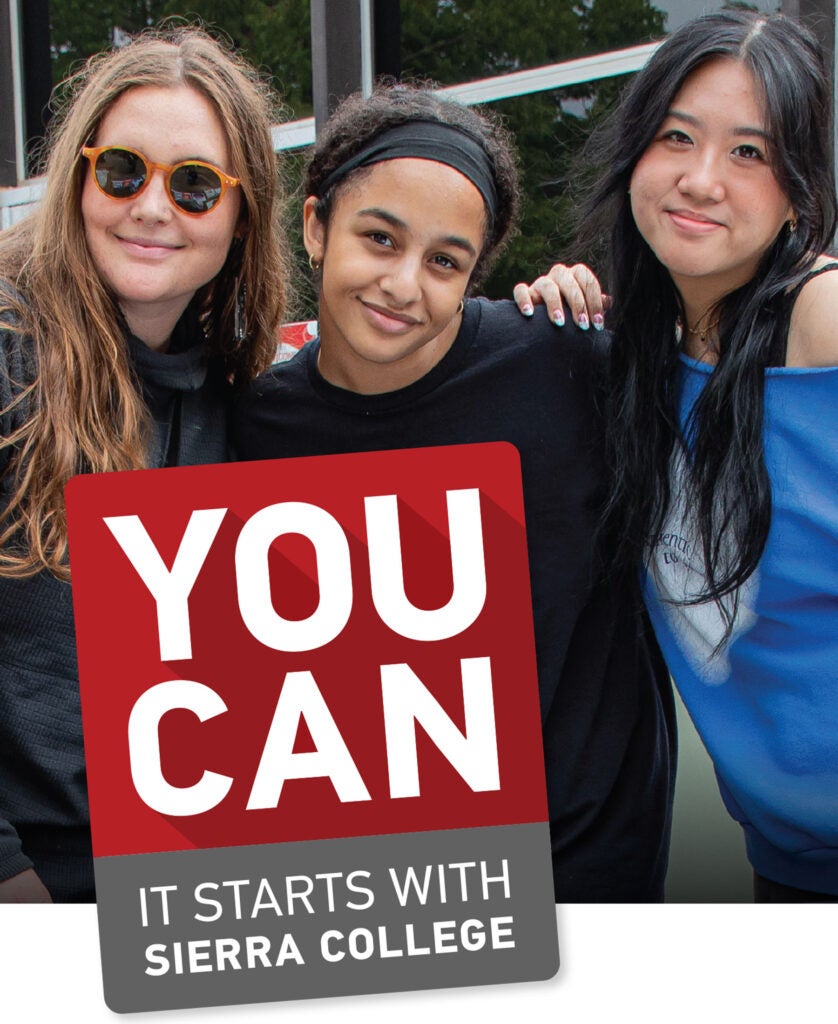 Campaign Category
The You Can enrollment campaign was awarded a Gold CCPRO Award for Marketing Campaign.
Judges said, "This was a well-designed campaign with very consistent messaging, bright branding, colors and photographs, and everything was very easy to read and understand. Great job!" View entire campaign ad.
Wild Card Category
In the Wild Card category, NCMPR and CCPRO awarded Sierra College Graphic Design Specialist Kerrie Cassidy with a Bronze for her My Golden State Scrapbook project. The 18-page scrapbook was designed for a Sierra College Natural History Museum Free Saturday event so the participants could explore the museum and interact with museum volunteers to craft, create, and journal.
One of the judges commented, "Geared to a more "future" student but including parents as well. A creative 'soft sell' success!" View entire scrapbook.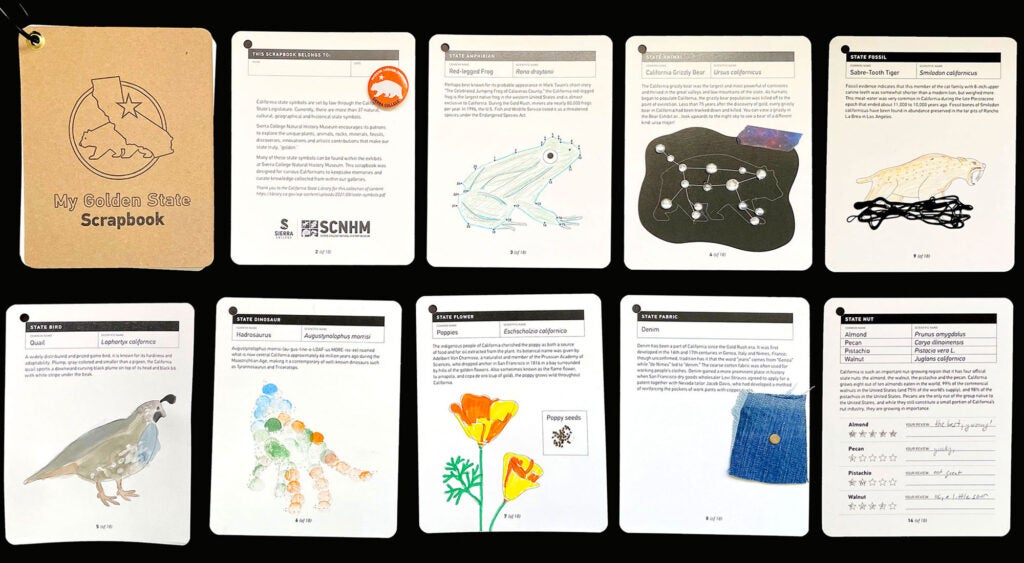 About the Team
The Sierra College Marketing, Communications and Public Information team includes:
Kerrie Cassidy, Graphics Specialist
Matthew Lyon, Student Communications Specialist
Kristin Rothwell, Web Content Specialist
Chris Poling, Video Production and Support Specialist
Drew Lenox, Marketing Project Manager
Dea Burlew, Student Employee
Farnaz Labbaf, Student Employee
Danielle Barclay, Administrative Assistant
Josh Morgan, Director of Marketing and Community Relations
Several of the award-winning projects were created working with partners across Sierra College including many who participated in the discovery and focus group process for the website as well as the Website Redesign Committee and Executive Sponsors. Additionally, My Golden State Scrapbook was inspired and designed by Rachael Greve, Sierra College Natural History Museum Director, as an outreach tool.