Ridley Gallery at Sierra College Presents Work of Jennifer Lugris
February 2, 2023
When Life Hands You Lemons exhibition, Jan. 30 – Mar. 2, 2023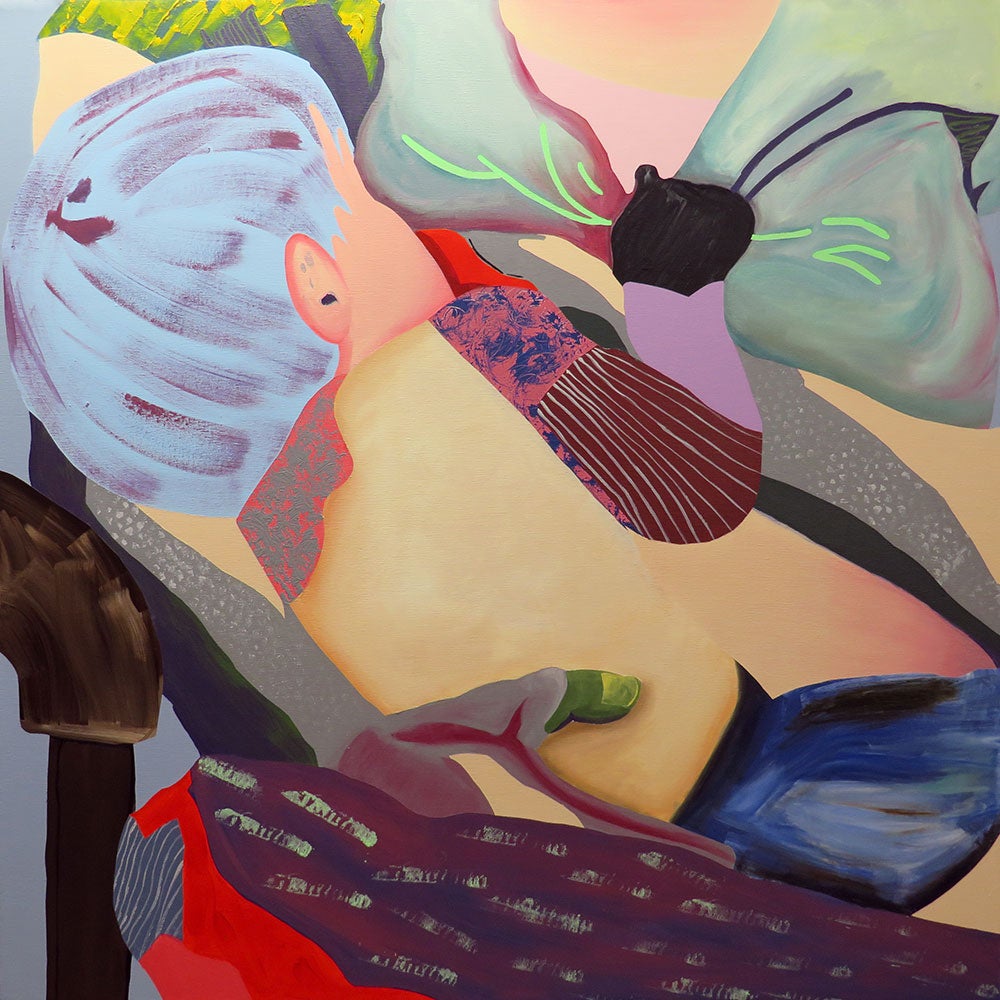 The Ridley Gallery is pleased to present the work of Jennifer Lugris: When Life Hands You Lemons. The paintings in this exhibition span the course of the past four years since Lugris began teaching at Sierra College, during which time she also became a mother. The exhibition, displayed among Lugris' colorfully painted murals, also includes new works from her most recent project American Dream, which celebrates the achievements of Sacramento-based immigrants.
Jennifer Lugris is best known for her colorful, patterned, paintings that transform ordinary scenes to show the simple world as vibrant and astonishing. As a Korean, Uruguayan, first-generation American,
Lugris describes her work as strangely, but beautifully fitting puzzle
pieces, like the ancestry that makes up who she is.
Her award-winning work has been exhibited and published internationally. Solo exhibitions include Verge Center for the Arts, Richmond Art Center, Merced College, and Maturango Museum, among others. In California, Lugris' work resides in the permanent collection of the Art, Design & Architecture Museum in Santa Barbara and as a mural installation for the Meta Open Arts artist-in-residence program in San Francisco.
Lugris received a Master of Fine Arts from the University of California, Santa Barbara. She is Chair of the Sierra College Art Department and currently lives in Sacramento, California with her family, dogs, and cats.
The exhibition will be open for viewing at the Ridley Gallery on the Rocklin Campus from January 30 through March 2 with an Opening Reception on Thursday, February 9, 3:30-5:30 p.m.
Ridley Gallery hours are 11a.m.- 6 p.m. Monday-Thursday.
About Sierra College
Sierra College District is rising to the needs of our community. Sierra College serves 3,200 square miles of Northern California with campuses in Roseville, Rocklin, Grass Valley, and Truckee. With approximately 125 degree and certificate programs, Sierra College is ranked first in Northern California (Sacramento north) for transfers to four-year universities, offers career/technical training, and classes for upgrading job skills. Sierra graduates can be found in businesses and industries throughout the region. More information at http://www.sierracollege.edu