Sierra College Names First-Ever "Entrepreneur in Residence"
April 29, 2022
Monique Brown, One of the Sacramento Region's Top Leaders in the Start-Up Community, Will Help Accelerate Sierra's Inclusive Innovation and Entrepreneurship Initiatives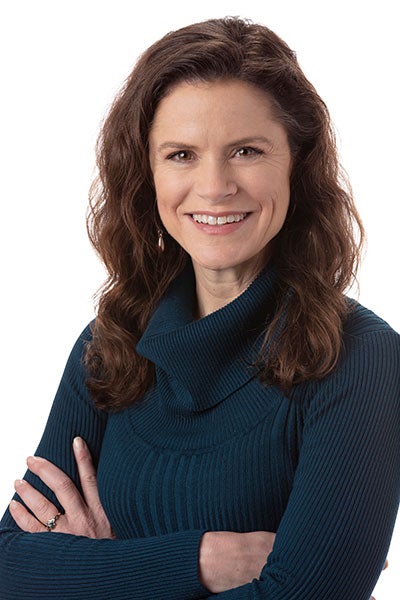 The Sierra College Board of Trustees in April voted to name Monique Brown as its first-ever Entrepreneur in Residence, (EIR) a contracted position that will help lead the community college district's drive to integrate entrepreneurship and innovation into everything Sierra College does, from student instruction to workforce training partnerships with area employers and the region's start up community.
"We are thrilled that Monique Brown has agreed to be our first EIR," said Willy Duncan, Superintendent/President of Sierra College. She has tremendous skills and a stellar reputation as an innovator and connector in our region and beyond. Monique is already helping us to think and plan differently about how we prepare students to enter a very dynamic world of work that demands creativity and out-of-the-box solutions."
EIRs are relatively new to education, but not to Silicon Valley, where they hold positions in venture capital firms, private equity firms or startup accelerators, assisting in bringing new products or services to market by leveraging their industry knowledge, expertise and network. Within higher education, an EIR might inform curriculum and instruction design, be a resource to faculty and the administration with market knowledge and connections, help students connect with mentors, advisors, and investors or bring business concepts to market.
"Today our jobs, the way we work, the tools we use and how we interact with others have all shifted. Higher education has struggled at times to keep up with the rapid pace of change," said Amy Schulz, Dean of Business and Technology at Sierra College. "That's why Sierra College is making some of these unique investments in our students — especially nontraditional students who have been underserved. Monique Brown is integral to how we can turn all students' hopes and dreams into reality."

Brown is managing director for The Growth Factory, a business startup accelerator and accompanying venture fund based in Rocklin co-founded by Mark Haney, Rick Spencer and Monique Brown that invests in entrepreneurs with capital, tools, mentorship and community. She is responsible for overseeing operations, deal flow sourcing and screening, program design and execution, partner and mentor engagement, and ecosystem collaborations.
Over the last 10 years, Brown has worked with hundreds of talented and committed early-stage founders supporting them through the application of lean startup principles, capacity building mentorship, and making connections to the right resources. She has served as a mentor for programs like the Plasma and Big Bang Competition at UC Davis and the Sierra College Mentor Network. She also was part of a team that brought the global entrepreneurial pitch event, 1 Million Cups, to Sacramento, and previously served on the board for Social Venture Partners of Sacramento which is focused on galvanizing business leaders to contribute time, talent, and treasure to drive greater social impact.
"The amount of potential to be activated is so amazing at Sierra College," said Brown. "Entrepreneurial efforts at Sierra are tightly focused on equity and access. This is one of the things that I love most about this program and my role in it. It's where the rubber meets the road."
About Sierra College
Sierra College District is rising to the needs of our community. Sierra College serves 3,200 square miles of Northern California with campuses in Roseville, Rocklin, Grass Valley, and Truckee. With approximately 125 degree and certificate programs, Sierra College is ranked first in Northern California (Sacramento north) for transfers to four-year universities, offers career/technical training, and classes for upgrading job skills. Sierra graduates can be found in businesses and industries throughout the region. More information at www.sierracollege.edu