Sierra College Tahoe-Truckee Dean Skis to the Rescue
January 19, 2022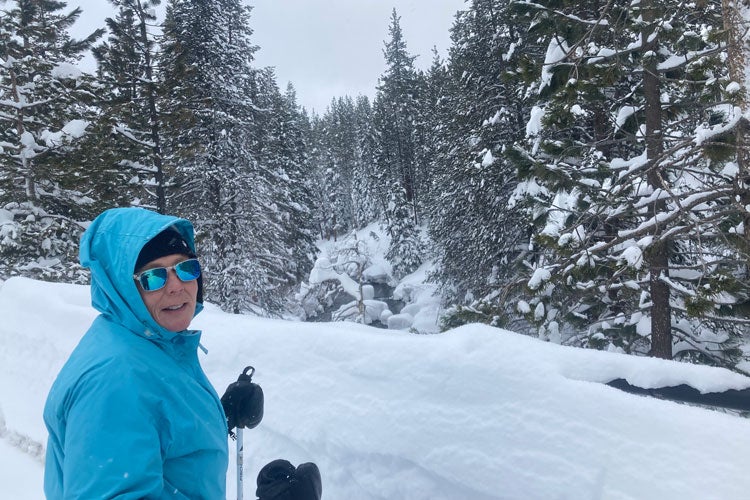 Operating a College in the Sierra Nevada Sometimes Takes a Little Extra
Living in the Sierra Nevada mountains provides access to unbelievable views, year-round recreation, and …. snow. The snow, while always welcomed, sometimes comes in strongly and in December 2021 "the Central Sierra Snow Lab reported 212 inches of snowfall for the month, making it the third snowiest month on record."
While this snow is wonderful for recreation and replenishing California's aquifers, with this much, US 80 was closed for four days, and most local roadways around the Sierra College Tahoe-Truckee campus for at least two. Power service was also being intermittently interrupted.
The Tahoe-Truckee campus is primarily a large, energy efficient building. However, when the building temperature drops too low there is a danger of pipes freezing and bursting. When power goes out, the building gets warmed through a generator which is normally turned on through a multi-stepped process that takes about 20 minutes, by Facilities Maintenance Specialist Cary Cose.
But with the roads closed, Cose could not make it in, so Kim Bateman, Dean of the Tahoe-Truckee Campus, took it upon herself to ski to campus and check on the temperature and reboot the system that controls the boilers.
"Cary Cose had given me a tutorial before the break. I was hoping to have his help through cell phone, but I realized when I arrived at school, that due to the multi-day outage the cell phone towers were down and we couldn't connect," said Bateman. "When I arrived, I went in the boiler room and checked the temperatures and they were still OK, and the power had come back on so I didn't have to start the generator. I took pictures of the gauges and sent them to Cary when I was back in cell phone range later."
With the quick thinking of Bateman and the planning with Cose, she was able to make sure there was no major damage to the Tahoe Truckee campus, even with more than 17 feet of snow.
While she was glad to be able to ski in from her home to check on the campus, she may be even happier when the automatic generator, in the engineering phase right now, gets installed.