Sierra College's Undocumented Student (Undocu) Center Receives Exemplary Program Award
February 11, 2021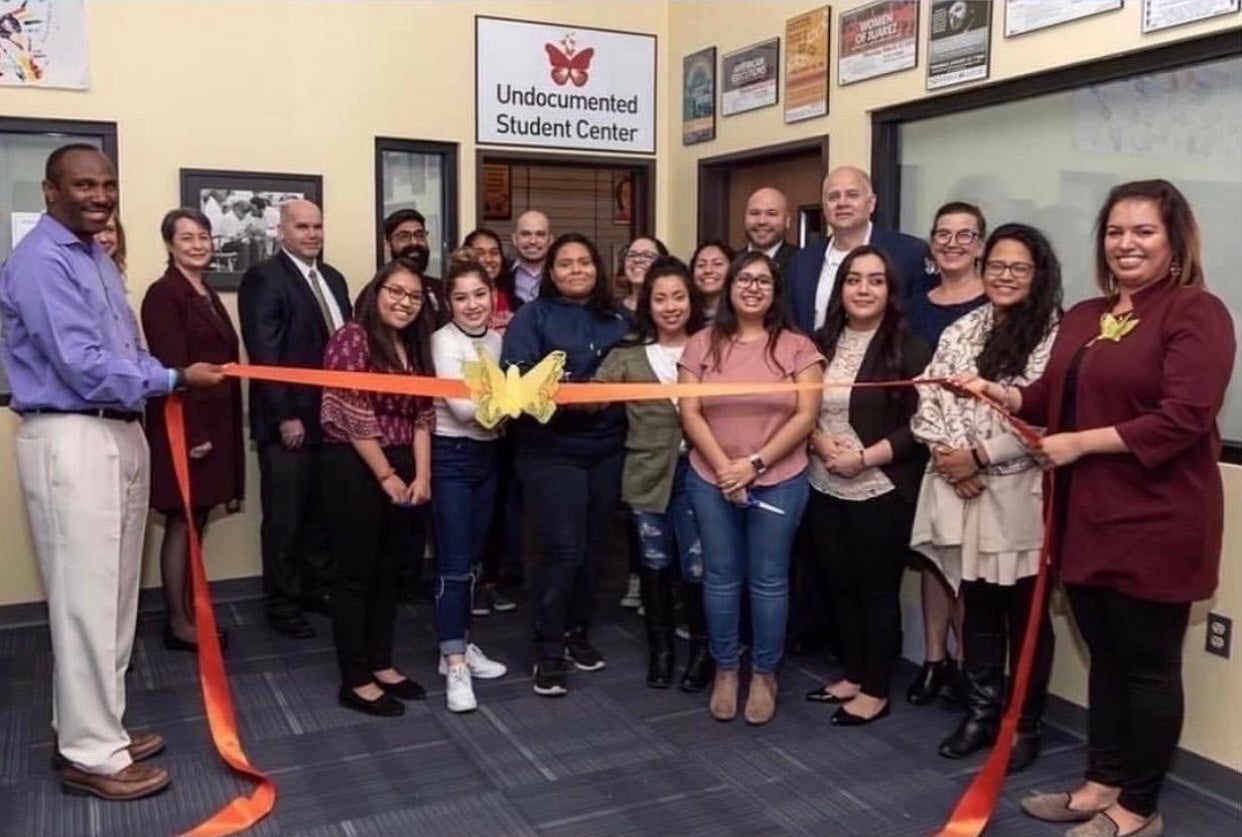 Written by: Ashley Blake
Awarded for Equity-First Approach
The California Community College Board of Governors awarded Sierra College's Undocumented Student Center, also known as the Undocu Center, with the Exemplary Program Award on January 19, 2021. The award recognizes stellar community college programs that go above and beyond to serve students.
The Undocu Center was recognized for its continuous efforts to provide support for undocumented students and students with mixed-status families at Sierra College. Through perpetual phone banking to every single student in their program and forming a trained "UndocuAlly Triage Team" to do outreach, the Undocu Center transitioned rapidly to a virtual environment while promoting equity for their students.
According to Undocu Center Coordinator Gladys Puente, their goal was to create a diverse range of virtual programs and services that directly responded to what students needed during the COVID-19 pandemic.
The virtual events, all held through Zoom, included workshops for legal counsel by CRLA Foundation, mental health therapy sessions with the Latino Leadership Council, California Dream Act assistance workshops, Undocu Guided Pathways into Careers workshops, and a Scholarship Program.
Even in a virtual environment, the Undocu Center's main priority is helping students remain informed of their rights and potential legislation in California that may impact them directly. The center implemented a collaborative approach to triage students directly with other departments for support such as financial aid specialists, enrollment specialists, English as a Second Language department, counselors and admissions and records technicians.
This "wraparound services" approach allowed undocumented students to receive the support they need directly from specialists trained in assisting with their specific needs. In order for the Undocu Center to be responsive during their transition, student Peer Leaders reached out to other students to find out what specific resources they needed most. Through the continuous effort of student Peer Leaders and staff, the Undocu Center made incredible strides to help bridge the equity gap that many undocumented students faced during the pandemic.