Sierra College Theatre Arts Department Presents Ring Round the Moon
October 24, 2022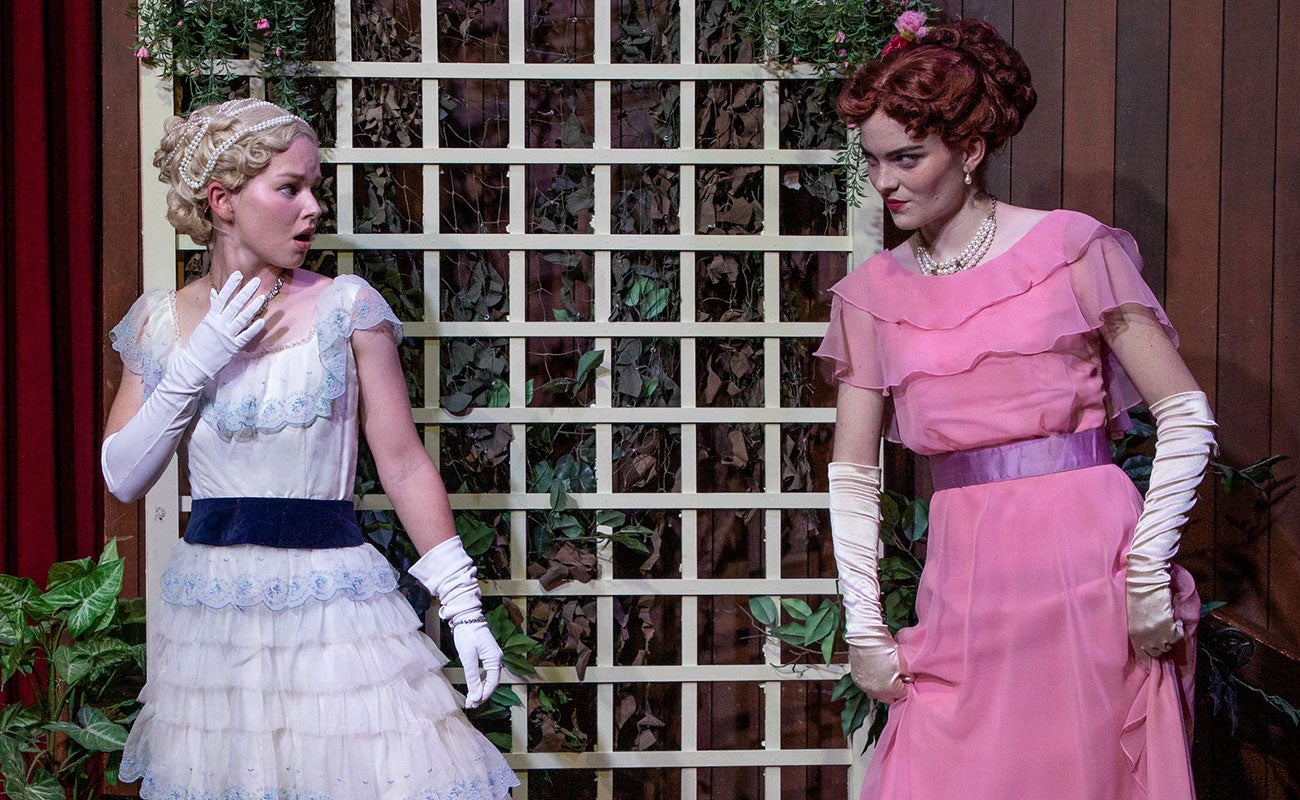 Sierra College Theatre Arts Department announces its fall production of Ring Round the Moon directed by Debra Hammond with eight performances from Friday, Oct. 28 through Sunday, Nov. 13, 2022.
Ring Round the Moon is an enchanting comic tale which centers on wealthy twin brothers who vie for the heart of the same beautiful young woman, all under the watchful eye of their wise old aunt. To add to the fun, the twins (the scheming Hugo and the inobtrusive Frederic) are played by the same actor with abundant coincidences and well-orchestrated entrances and exits. This convoluted rom-com features disguises, abundant coincidences, rivalries, and multiple plot twists that ravel and unravel as the audience becomes complicit in the proceedings, fully aware that Hugo and Frederic are being portrayed by the same actor.
Performance Dates and Times
Friday, Oct. 28 at 7:30 pm
Saturday, Oct. 29 at 7:30 pm
Friday, Nov. 4 at 7:30 pm
Saturday, Nov. 5 at 7:30 pm
Sunday, Nov. 6 at 2:00 pm
Thursday, Nov. 10 at 7:00 pm (director's discussion at 5:00pm)
Saturday, Nov. 12 at 2:00 pm
Sunday, Nov. 13 at 2:00 pm (closing matinee)
Venue
The Dietrich Theatre at Sierra College, 5100 Sierra College Blvd., Rocklin, CA 95677
Tickets
$17 general
$15 seniors
$12 Sierra College faculty/staff
$7 students
Tickets may be purchased online (handling fees apply for all credit card and in advance purchases) or purchased at the door one hour before each show in the lobby of the Dietrich Theatre.
Call (916) 660-8036 or email sadams14@sierracollege.edu for more information.
About Sierra College
Sierra College District is rising to the needs of our community. Sierra College serves 3,200 square miles of Northern California with campuses in Roseville, Rocklin, Grass Valley, and Truckee. With approximately 125 degree and certificate programs, Sierra College is ranked first in Northern California (Sacramento north) for transfers to four-year universities, offers career/technical training, and classes for upgrading job skills. Sierra graduates can be found in businesses and industries throughout the region. More information at www.sierracollege.edu