Mark Button
Chief, Grass Valley Fire Department
Mark entered the fire service in July 1989. He's had the opportunity to work as a firefighter in Southern California, an engineer and captain in Central California and as an engineer and captain in Northern California. He's now fire chief with Grass Valley. Mark has been an instructor at Sierra College Fire Academy since 2006.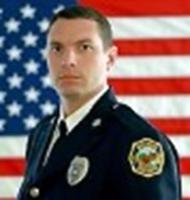 Orion Clemens
Battalion Chief, Grass Valley Fire Department
Orion started his career as a seasonal firefighter with the US Forest Service in 2005. He worked as a seasonal firefighter with Nevada County Consolidated Fire District before becoming a career firefighter in 2007 with the Grass Valley Fire Department. He was promoted to the rank of captain in 2017.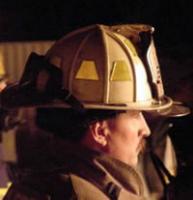 Kevin Guerrero
Staff Chief, Fire Protection Operations – CalFire Headquarters, Sacramento, CA; Fire Control-3 Instructor, Structure Fire Control, and Fire Behavior/Fire Chemistry Instructor
Chief Guerrero began his fire service career in 1990. He holds a BS in Biochemistry/Cell Biology from UC San Diego, and an AS in Fire Technology from Sierra College. He is a Fire Control-3 Senior Instructor and has instructed Fire Behavior at both Sierra and the Cal Fire Academy. While an instructor, he rewrote the Fire Chemistry and Structure Fire Behavior curriculum.
He has worked in numerous positions throughout the state of California. He served 11 years on Incident Command Team #1 and attained the position of Plans Section Chief. He maintains HazMat Specialist and Technical Reference Specialist certification. He currently manages operations support, telecommunications, and statewide command and control for Cal Fire.

John Palmer
Battalion Chief, Roseville Fire Department
John is an instructor and current Planning Chief for the Sierra College Regional Fire Academy. He has taught for the academy since its beginning. His duties include instruction, assembling the class schedule, coordinating the cadre of instructors and conducting meetings related to planning.
His career in the fire service began in 1976 with Rocklin Fire Department. In 1981 he accepted a position with Roseville Fire Department and retired as a battalion chief in 2010. John also has a strong background in building construction and as a hazardous materials specialist. He holds AS degrees in Fire Technology and Liberal Arts from Sierra College, and a BS degree in Occupational Studies/Vocational Arts from CSU Long Beach.

Tim Palmer
Battalion Chief (Retired), Rocklin Fire
Tim has more than 30 years of fire service experience. He has served as a volunteer, student firefighter, firefighter, engineer, captain and battalion chief.
He has an Associate's degree from Sierra College, a Bachelor's degree from CSU Long Beach and is a state certified company and chief officer. Tim is also a State Certified Fire Instructor and has been teaching at Sierra College for 20 years.

David Ray
Division Chief, Nevada County Consolidated Fire District Retired
Chief Ray started his fire service career in Nevada County as a volunteer in 1973. He worked up through the ranks and became one of the youngest fire chiefs in the state. Chief Ray became a career firefighter in 1985. Working in all fire department disciplines, his specialty was in training.
Chief Ray has been an adjunct professor for Sierra College since 1997 in Fire Technology. He currently instructs at the Fire Academy and the Nevada County Campus. Chief Ray retired from Nevada County Consolidated Fire District in May 2013.

Mark Romer
Division Chief (Retired)
Chief Romer was in charge of Training for the City of Roseville. Mark started his fire service career in Marin County in the mid-1970s. He spent four fire seasons working for the California Department of Forestry and Fire Protection. He was hired full-time by the Corte Madera Fire Department in 1981.
In 1989 he accepted a position with the Sacramento County Fire Protection District as a full-time training officer. A position he held for 10 years. In January 1999, he worked for the City of Roseville as their new training chief. He retired in April 2009 and went to work for the State Fire Marshal's Office/Training Division as a retired annuitant assigned to curriculum development. He holds a Bachelor's Degree in Business Administration and an AS degree in Fire Technology. He is a master instructor and a Certified Fire Office.

Joshua M. Sunde
Battalion Chief, Nevada County Consolidated Fire District
Sierra College Work History:
Instructed last 20 Academies
FT-001 Instructor
SFM Training Instructor Series Instructor (1A, 1B, 1C)
Technical Rescue Instructor (RS-1)
LARRO
SWR
Professional Work History:
USDA Forest Service 5 years, Engines, Crews, Hotshots, Helatack
Nevada County Consolidated Fire 13+ years, Assignment Station 84 B-Shift
Education:
AA Degree General Business, Sierra College
AA Degree Fire Technology, Sierra College
BA Degree Fire Science, Columbia Southern University
SFM Certified Master Instructor