Equity and Consent
What is Consent?
Consent is defined by the following:
Means all parties are ready and willing to share that moment with one another, and each person has control over their participation and what that moment will be like.
Means all participants have to say "Yes" and continue to say "Yes" as the interactions continue.
Is enthusiastic, free-willing, clear, concise, mutual, and on-going.
Can be verbal or non-verbal (e.g., high-five, thumbs up, head nod "yes", etc.).
Cannot be given if either partner is:

Under the influence of drugs and/or alcohol

Asleep, unconscious, or incapacitated
Coerced in any way
Under the age of 18 (unless married)
Does not understand the nature of the act
What to Do if You've Had a Non-Consensual Interaction
If you have had a non-consensual interaction (i.e., sexual assault, stalking, sexual harassment, etc.), and would like information on resources, supportive measures, and reporting options, you may reach a Title IX Counselor at 9confidential@sierracollege.edu.
Resources
To learn more about consent, check out these resources:
Sierra College also strongly recommends that all students complete the student training surrounding Title IX prevention. Contact the Title IX Office at EEOT9@sierracollege.edu to learn more.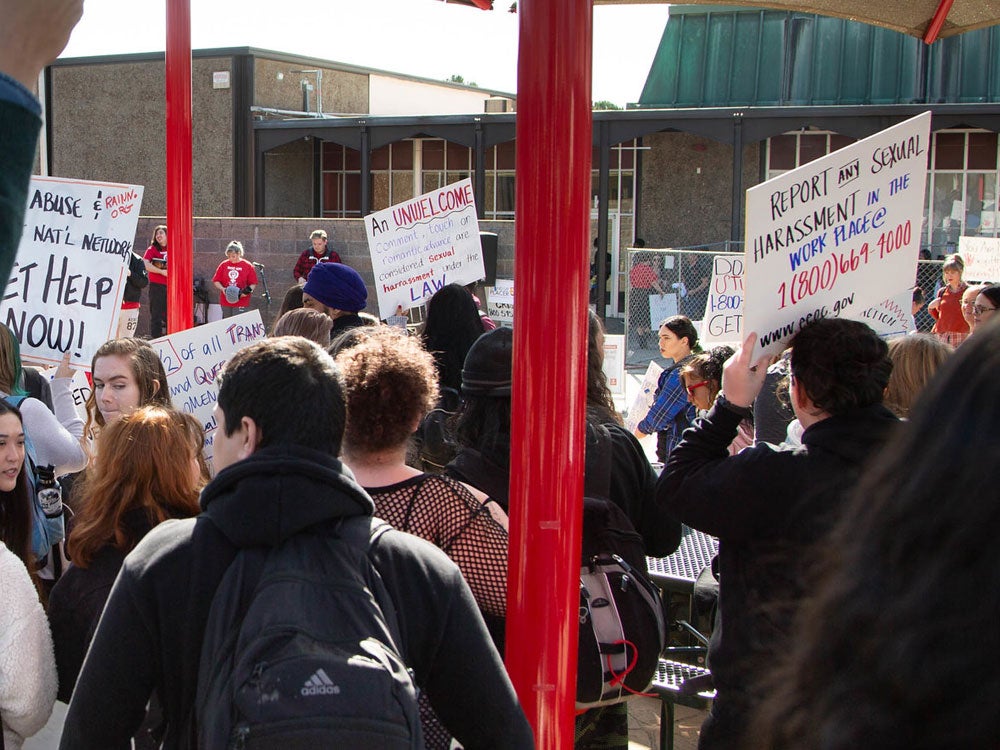 If you are in imminent danger, please call 911.
Explore Your Options and Supportive Measures