Natural History Museum
Sparking Curiosity and Understanding of Our Natural World
The Sierra College Natural History Museum is a dynamic and awe-inspiring center for STEM learning initiatives. Located in the heart of Sewell Hall (the Science Building on Rocklin campus), the Museum and accompanying Planetarium has become a regional landmark for thousands of youngsters, students, teachers, and parents who come to engage, experience, and discover.
For more than 50 years, the Museum has provided inspirational scientific education to its students and the community. The Museum was initially funded by a special grant from Project Gold Mind and the Museum's champion and department chair, R.A. Underhill, who oversaw the construction of exhibits based on the rising theme of ecology.
Museum Events
Annual Dinosaur Day Science Fest
RAWR!!! Dinosaur Day Science Fest is an adventure for the whole family. For more than 20 years, the Museum has presented its spring science festival. The festival features live animal exhibitions, lectures, tours, Planetarium shows, physics and chemistry demonstrations, face painting, paleontological digs, maker stations, and engaging, verifiable scientific dialogue.
Free First Saturdays
Come join Sierra College professors, Museum staff, and scientists for a fun, open-house science workshop geared toward all ages. This Museum program will immerse you in unique monthly themes such as dinosaurs, marine mammals, volcanoes, bats, fossils, carnivorous plants, microbes/stinky foods, magnetic slime, and astronomy. Docent-led tours of the Museum are offered, as well as games, crafts, and snacks. Events typically occur the first Saturday each month from 10 am to noon.
Lectures
Please join us at 7 pm on the third Friday of the month during Spring and Fall Semesters for an exciting science lecture by STEM content experts in Sewell Hall (S-111). View the events calendar for more details.
Students and Museum Members: FREE
General Admission: Donations appreciated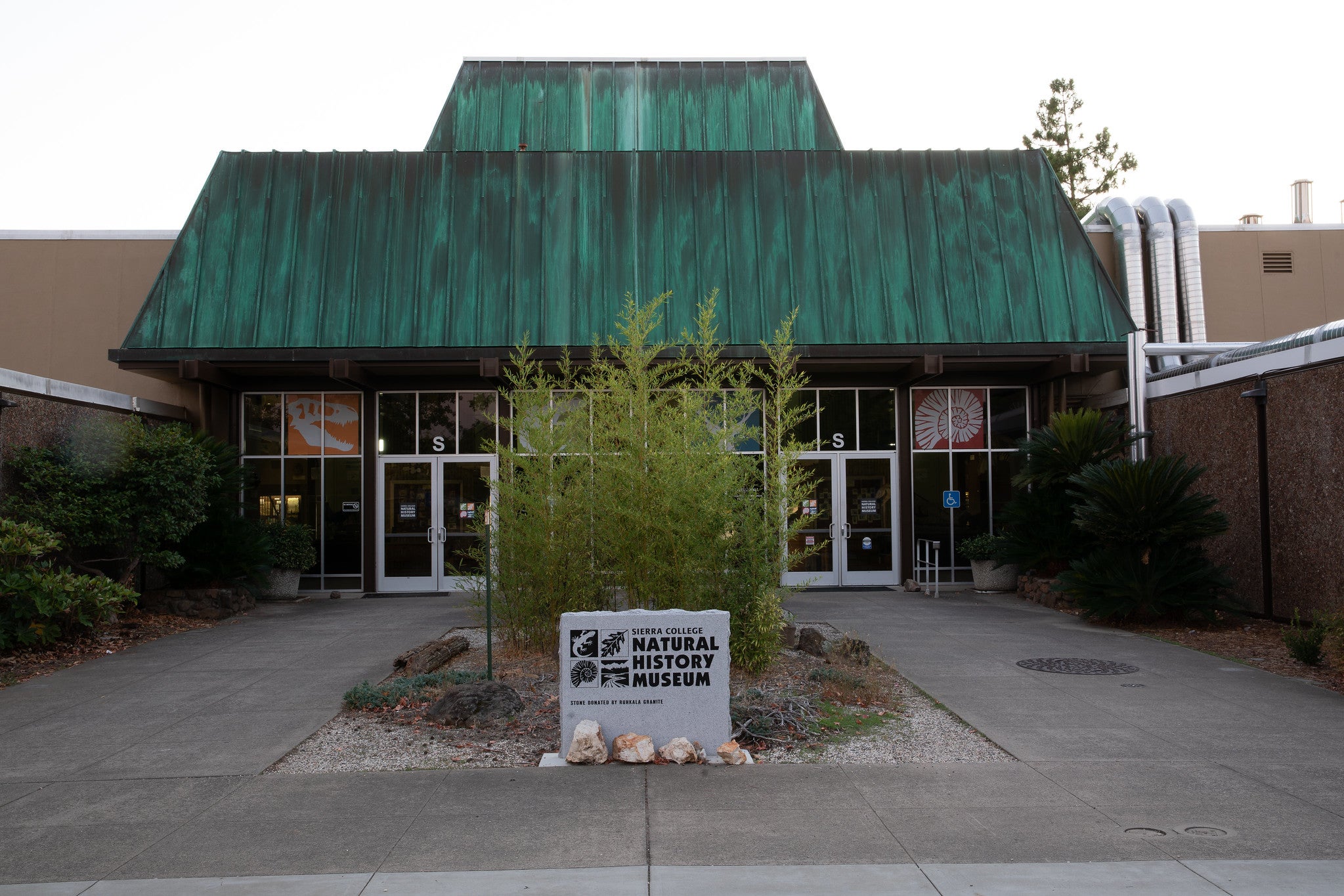 Visit the Natural History Museum
Get more information about our upcoming events and register for tours or group reservations
Plan Your Visit
Location:
5100 Sierra College Blvd., Sewell Hall (Bldg. S), Rocklin, CA 95677
Campus Map
Museum Hours
Academic school year (August-May)
Hours: Monday-Friday: 8am – 5pm
First Saturdays of the month: 10am – 12pm
Closed Saturday and Sundays (unless event days) and during the holidays, including spring and winter break
Planetarium is open only by group reservation on Field Trip Fridays
Admission
Individual admission to the Museum is free of charge.
For groups/guided tours, admission is activity-based for groups of 10 or more on Fridays during spring and fall semesters.
| Tour Options | Cost |
| --- | --- |
| Museum Tour | $3.00 per visitor |
| Guided Nature Trail | $3.00 per visitor |
| Planetarium Show | $3.00 per visitor |
Directions and Parking
The Museum is located in the Science Building on the west side of the Rocklin Campus in the heart of Sewell Hall. When driving to the Museum, please refer to the directions below as map apps may redirect you to the opposite side of campus near the stadium.
From Auburn/Grass Valley: Take Interstate 80 towards Sacramento. Exit Sierra College Blvd #109 and turn left. Turn right onto Rocklin Road. Turn right at the light on to El Don Drive. At the intersection of E Lot and Campus Drive, turn into F Lot for DAILY PARKING.
From Placerville: Take Interstate 50 towards Sacramento. Turn right on exit #21 Hazel Avenue. (Hazel becomes Sierra College Blvd.) Turn left onto Rocklin Road. Turn right at the light on to El Don Drive. At the intersection of E Lot and Campus Drive, turn into F Lot for DAILY PARKING.
From Sacramento: Take Interstate 80 towards Reno. Exit Sierra College Blvd #108. Turn right onto Rocklin Road. Turn left at the light on to El Don. At the intersection of E Lot and Campus Drive, turn into F Lot for DAILY PARKING.
Parking/Fees
Visit parking for more information. If you are traveling by bus, park in the Dietrich Theatre lot's bus pullout.
---
Accessibility
The Museum's wheelchair access is located on the grassy quad-side of Sewell Hall and an elevator for access to the Planetarium is located adjacent to the Skulls Exhibit Case. Wheelchair accessible restrooms are located on the ground floor of the Museum on either side of the facility.
We want every guest to have the absolute best experience when visiting the Sierra College Natural History Museum (SCNHM). If anyone in your group needs or desires support from Museum staff for accessibility, it is our pleasure and mission to assist you and make your tour experience extraordinary. As educators ourselves, we recognize that every student learns differently and has diverse perspectives, experiences, and abilities.
We invite you to come and engage with us as we embrace inclusivity and accessibility. We are more than willing to support and accommodate your needs to the best of our ability.
If you have any recommendations on ways to make this experience more inclusive, please do not hesitate to contact Rachael Greve, Museum Director, at (916) 660-7923 or rgreve@sierracollege.edu.
Stay Connected with SCNHM
Virtual Tours and Experiments
Each Wednesday, the Museum holds virtual tours and experiments on its Facebook page. In case you may have missed them or want to watch them again, you can now access them on the Virtual Tours and Experiments page.
Fun Activities to Do at Home
Be sure to visit this page and our Facebook page often to find fun learning activities you can do from home and share with others. Plus, we offer virtual tours, StoryTime Live and S.T.E.A.M. BedTime Story with our new co-host, FunGus.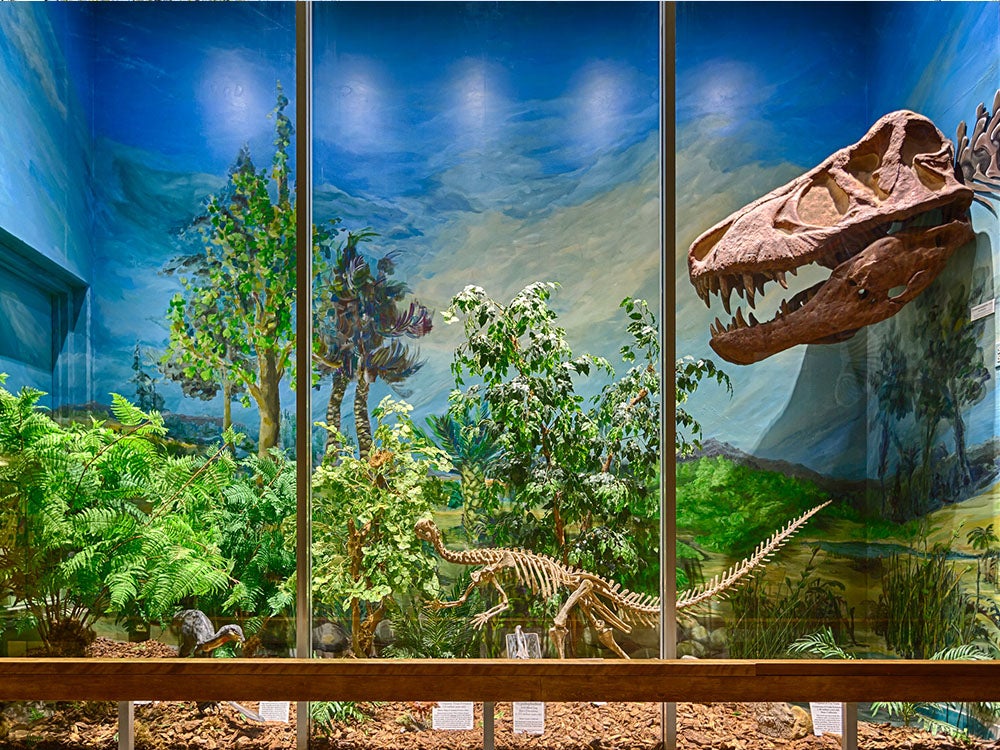 Get in Touch
Rocklin
M-F, 9am – 5pm (click ">" above for details)