Prepare for College Transfer
Our Career and Transfer Connections team connects students with four-year university representatives, provides four-year university resources and general transfer pathway information. We also help students navigate the university transfer application process.
Steps to Transfer
Choose your major and transfer school, and learn more about guaranteed transfer to CSUs and UCs
Develop your MAP with a counselor and stay on your path
Complete the university transfer application
Meet with University Representatives
Four-year University Admissions Representatives assist current students with the transfer process for their particular four-year institution. Admissions representatives can discuss general questions about majors, transfer and admissions requirements, and supports offered such as financial aid and housing options.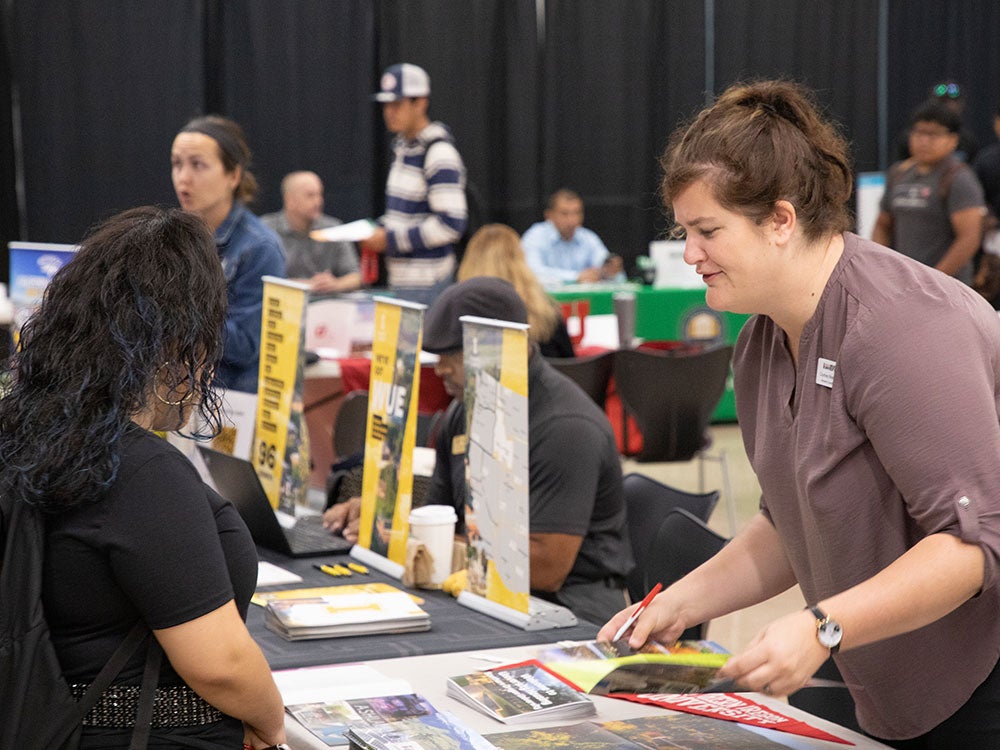 Find contact information and available one-on-one appointments for the universities you're interested in by visiting the Career and Transfer Events Calendar for a quick glance at upcoming university representative visits.

How to Connect with a University Representative
Meeting with a university representative is a great way to get your transfer questions answered. Use this guide to learn what questions to ask or how to start the conversation.
University Transfer Applications
Ready to apply? Visit the application pages for CSUs and UCs to submit an application and learn when applications are due.
Submit an application to attend a CSU and obtain helpful application resources. Our Cal State Apply video tutorials include step-by-step guidance to complete the CSU application.
Submit an application to attend a UC and obtain helpful application resources. Our UC Application information video includes guidance to complete the UC Application.
Transfer Resources
Explore universities and learn about various transfer pathways using the following resources.